This page maintained by David Gerard.
Scientology Demo against Helmut Kohl, May 1997
All images are self-linked JPEGs.
Note: If anyone has a source on these images, please get in touch.
---
Video stills: front- and side-on shots of the Scientologists with their kids (who they dragged out to increase the numbers - gotta keep them stats up).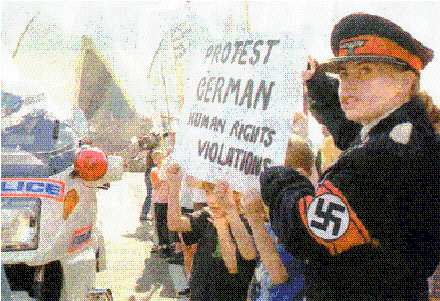 Magazine photo: "Scientologists, such as these in Australia last month, have aggressively protested the way the Church is treated in Germany."
---
[Demonstrations against Scientology]